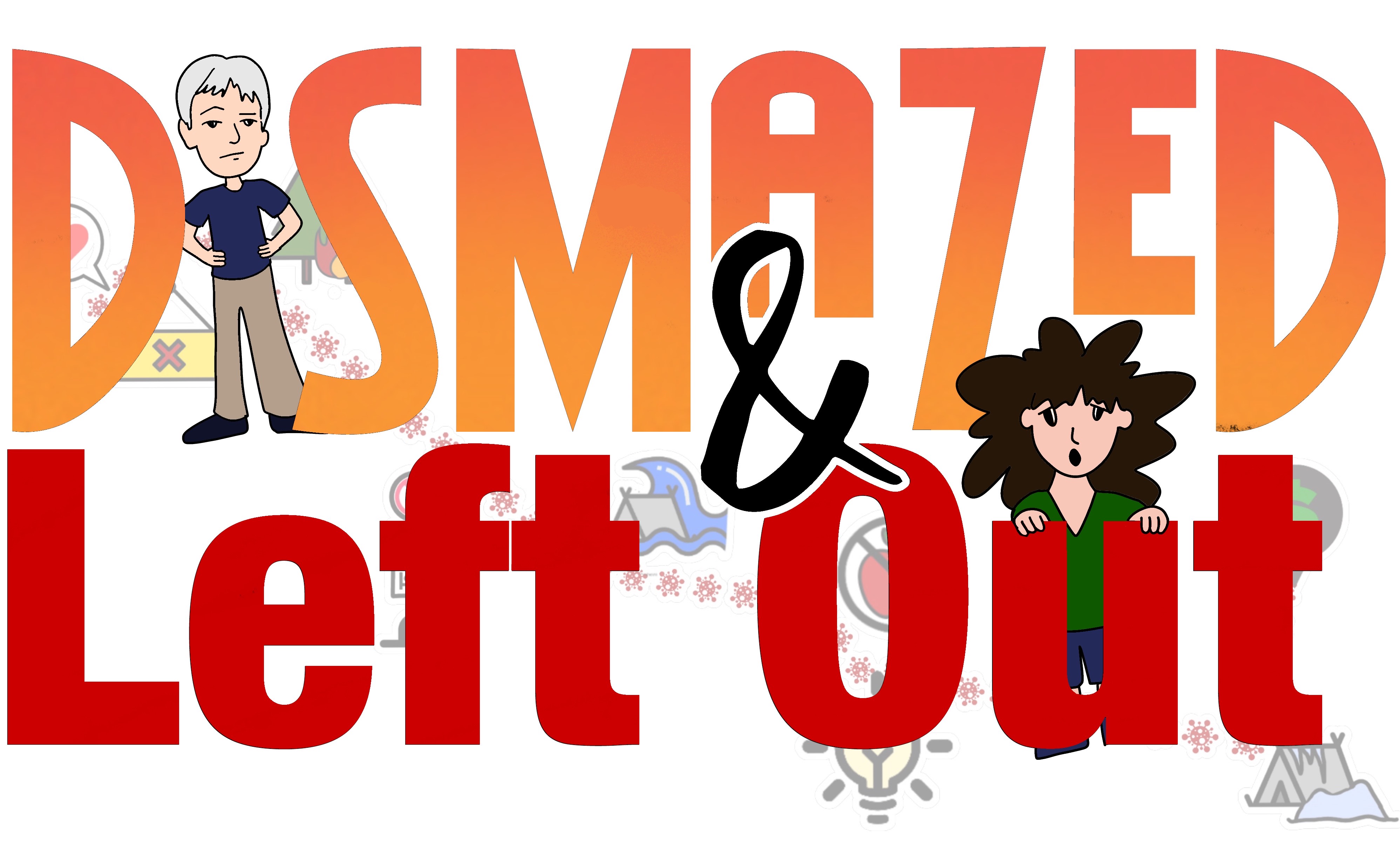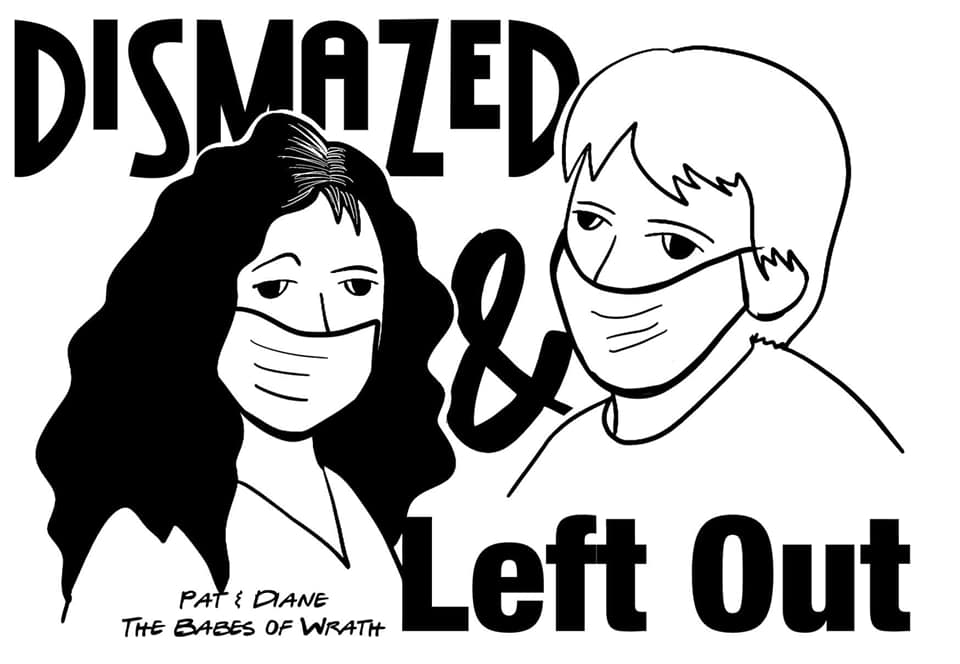 Babes 2021 Book Tour
The Babes of Wrath, dynamic grassroots activists with decades of experience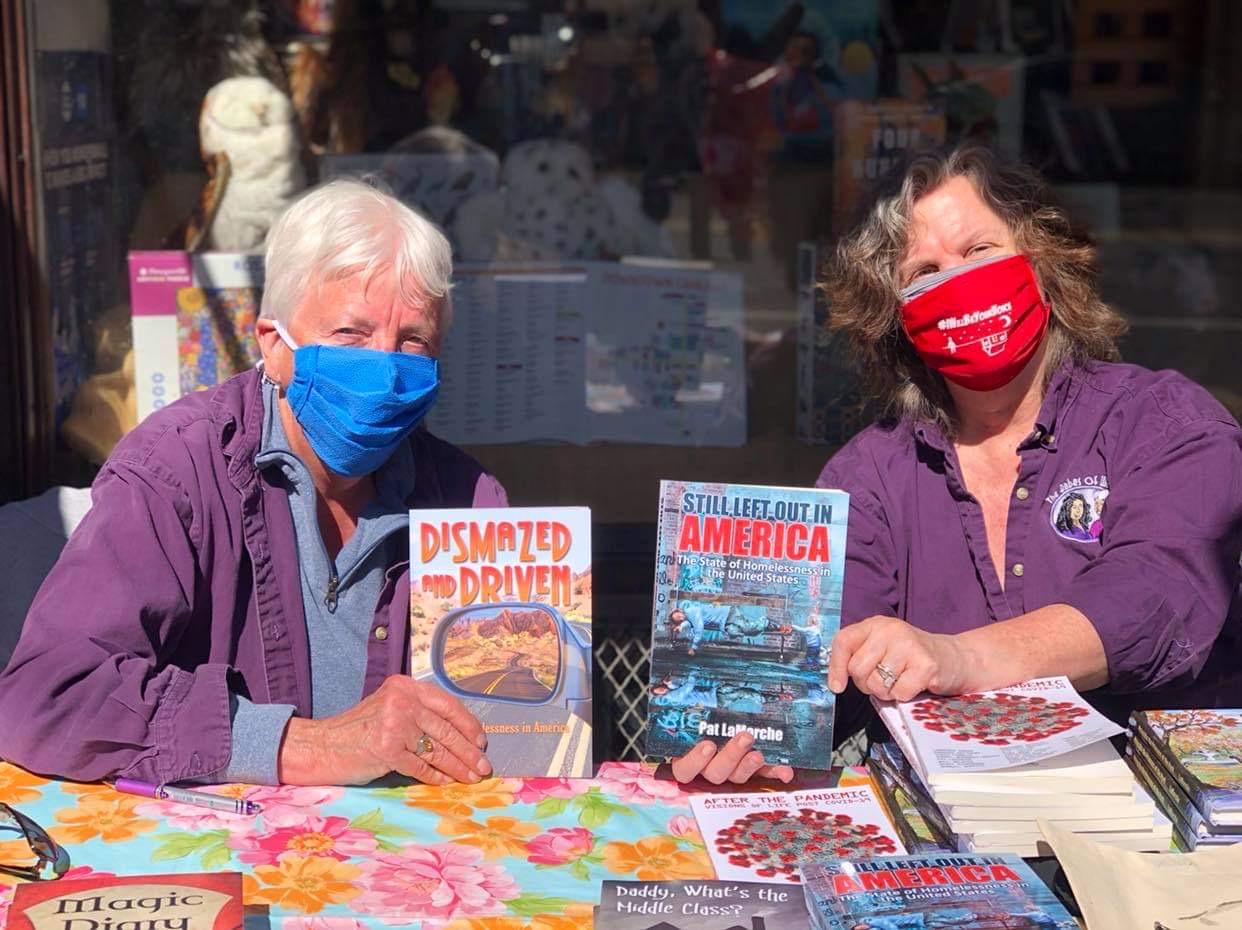 fighting homelessness and poverty on the front lines, began their journey in September 2021 as part of their multi-state book tour.
Well, not as we had hoped. Thwarted by covid and wildfires, we adapted to a hybrid tour. Diane on the ground and Pat over the Zoom-waves.
The tour was to promote their new books and to inspire advocates.
LINKS

► Diane Nilan (https://www.hearus.us) and
► Pat LaMarche (http://patlamarche.com)

► Book tour (https://www.hearus.us/projects/babestour.html).