P E O P L E
In her 15 years of travel, Diane met and interviewed countless families and youth experiencing homelessness. She also met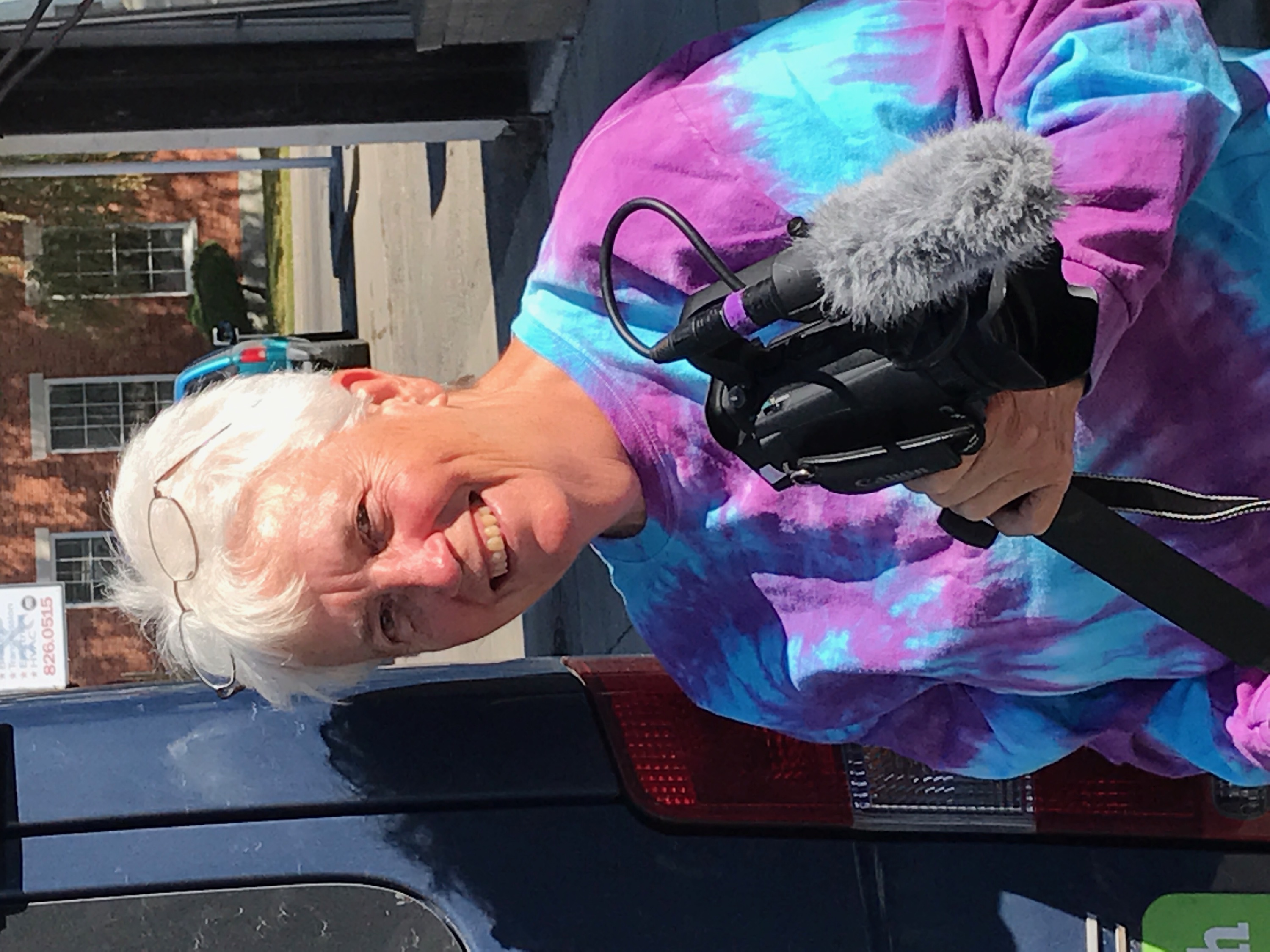 those dedicated to assisting them. The amount of trust they placed in Diane--to honestly film and edit their stories--is overwhelming!

At the end of each interview, Diane made this promise: I will share your story far and wide! Her book is another way she's keeping her promise. Readers can "meet" the families via short videos that Diane has created. The listing and links below will give you a chance to "see their faces and hear their voices," the premise upon which HEAR US was created by DIane in 2005.
Worn Out Welcome Mat - KS, offers a look at several stories in Kansas, including two in Dismazed and Driven. Senta, a social worker, shares her struggles of being doubled up, and of facing the reality of no emergency available. Melissa reveals the grueling tribulations she and her daughter experience. This film, made for the KS Department of Education's McKinney-Vento program, offers several vignettes.

video link
20 min.
Doggone Shame--Vet and Sons Homeless in Mobile, AL, is another stereotype buster, this time as you "tour" a cramped, leaky RV, home to a Jason (a veteran), his 3 sons and their dog.

video link
3 min. 35 sec.
Parking Lot Survival: Homeless Family with Nowhere to Go Living in a car has become more prevelant as homelessness increases. "Sara" and her young son "Kenny" let Diane accompany them for a day. Wonder what it's like to live in a car? Filmed in OR

video link
5 min. 35 sec.
Worn Out Welcome Mat: Olga - Dreams and Dusty Roads takes viewers to a tiny town on the southern border of Texas where Olga and her 8 children cram in with her parents in their camper.

video link
3 min. 52 sec.
Desperate in OR: Homeless Families and Youth - features a grandmother and her granddaughter, a mother with kids, and an unaccompanied youth sharing their experiences of homelessness.

video link
4 min. 48 sec.
Invisible Homeless Families- 3 Moms, 9 Kids in Idaho takes you to a very small town in rural Idaho, where 3 courageous women each with 3 kids shared their stories of homelessness, all doubled up. You'll catch on to the fact that family homelessness is much more prevalent than most realize. and resources scarce.

video link
6 min. 38 sec.
Our Worst Fear tells how Christina and her family went from living in a "normal" nice home in Sarasota, FL, to bouncing around in many forms of homelessness, all because of an unexpected medical emergency. She astutely explains the basics.

video link
4 min. 40 sec.
Ride It Out - Hurricane Michael's Carnage conveys the widespread destruction in the Panama City, FL area in 2018 that left many families homeless. Rosie, a mom with 2 daughters, describes her family's experience during and after the storm.

video link
4 min.
Worn Out Welcome Mat - Marine Mama Nothing in her Marine training prepared Candace for what she and her daughter went through as they lived in their car and doubled up before moving into a shelter. Filmed in KS.

video link
2 min. 44 sec.
We Had It One Day laments Lupe as she describes how shock of homelessness hit her family. They did the best they could in response to it. Like many, they put their belongings into storage and moved into a motel, thinking it would be a short time until they returned to normal. Filmed in CA.

video link
3 min. 55 sec.
My Biggest Fear - Mom Shares Impact of Homelessness on Family illustrates how Tamu and her 4 children went from normal life as a family to homelessness, doubling up until that didn't work, then into expensive NJ motels.

video link
4 min. 55 sec.
Worn Out Welcome Mat - KS: It's All About Sex shows how Melissa figured this out early on in her family's homelessness. They bounced from doubled-up situations to shelter to horrible doubled-up situations.

video link
3 min. 57 sec.
Worn Out Welcome Mat - TX: Leia and Family illustrates that doubled-up living is much harder than most realize. Leia describes some of the challenges she and her family endured.

video link
2 min. 28 sec.
Positively Homeless: Family Homelessness in America explores how Nicole, her husband, and their 5 kids hit a rough patch and did what most people do - turn to friends for help. That didn't work out, and the HUD homeless definition and requirements became the barrier that kept them homeless in expensive motels. Filmed in MI.

video link
5 min.
Watch on the edge: Family Homelessness in America (OTE, 1 hr.)
Several women--Angela, Julianna, Melissa-- in OTE are in the Dismazed and Driven book.
This film aired on PBS affiliates and has won several film festival awards.
>> BACK TO BOOK <<