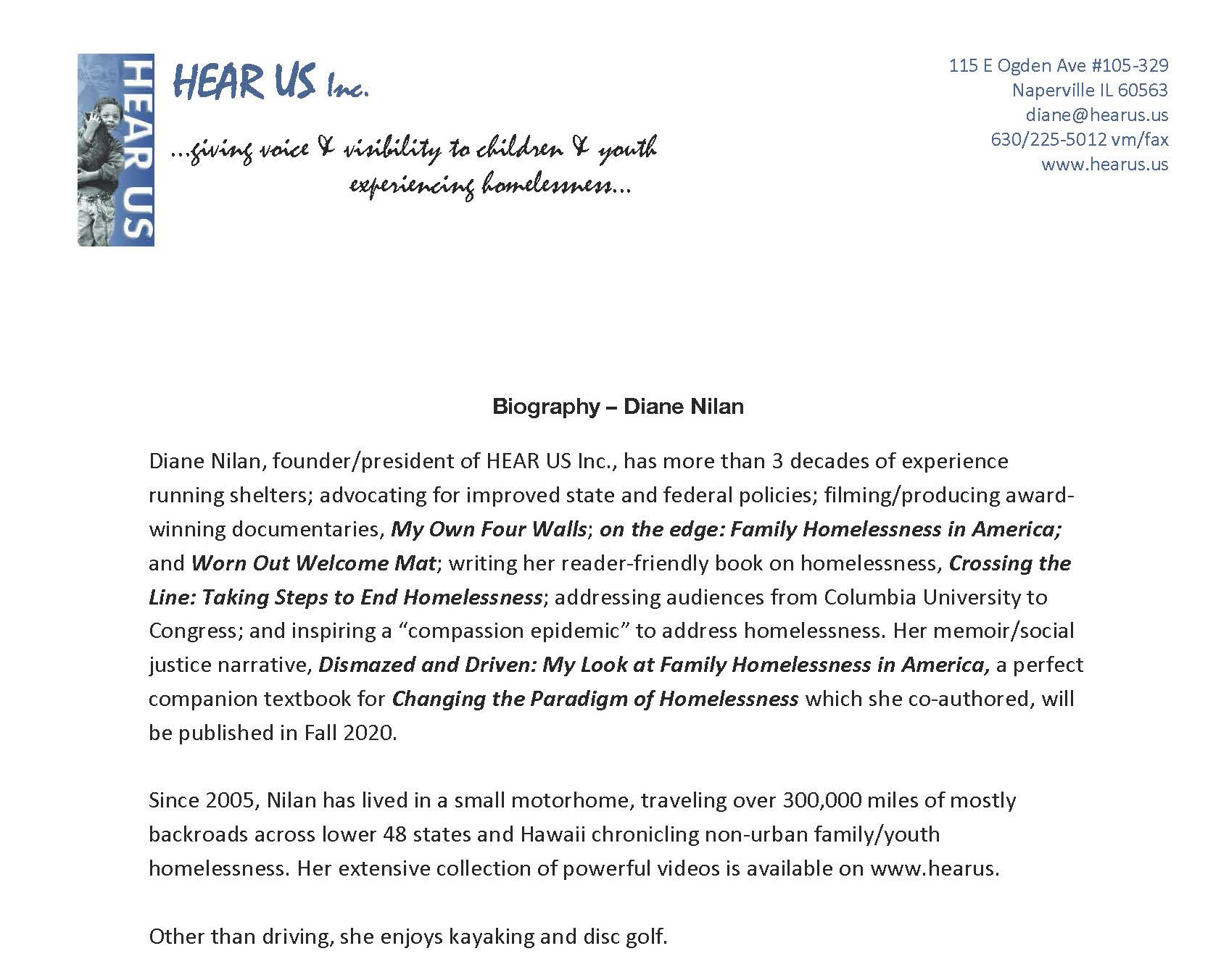 Diane's Facebook Page

DDN Bio Update

In March, 2020, as she hit the finish line of her latest 9,000 mile, 25-state odyssey to raise awareness of homeless kids, the Covid crisis hit. Diane Nilan put on the brakes, utilizing her time to write Dismazed and Driven: My Look at Family Homelessness in America. This intriguing memoir-social narrative covers the 15 years she has spent living in her van, traveling the backroads, chronicling families and youth experiencing homelessness.

In early 2021, she filmed and produced Capital Failure: Homeless Families Surging, a look at the invisible families in motels in Raleigh, NC.

In June 2021, she began filming in Madison, WI, to document doubled up and self-paying families that don't fall under HUD's definition of homelessness.

She's planning a book tour with Pat LaMarche, the Babe of Wrath, for September 2021.


Diane and her home/office/vehicle, "Tillie 2"