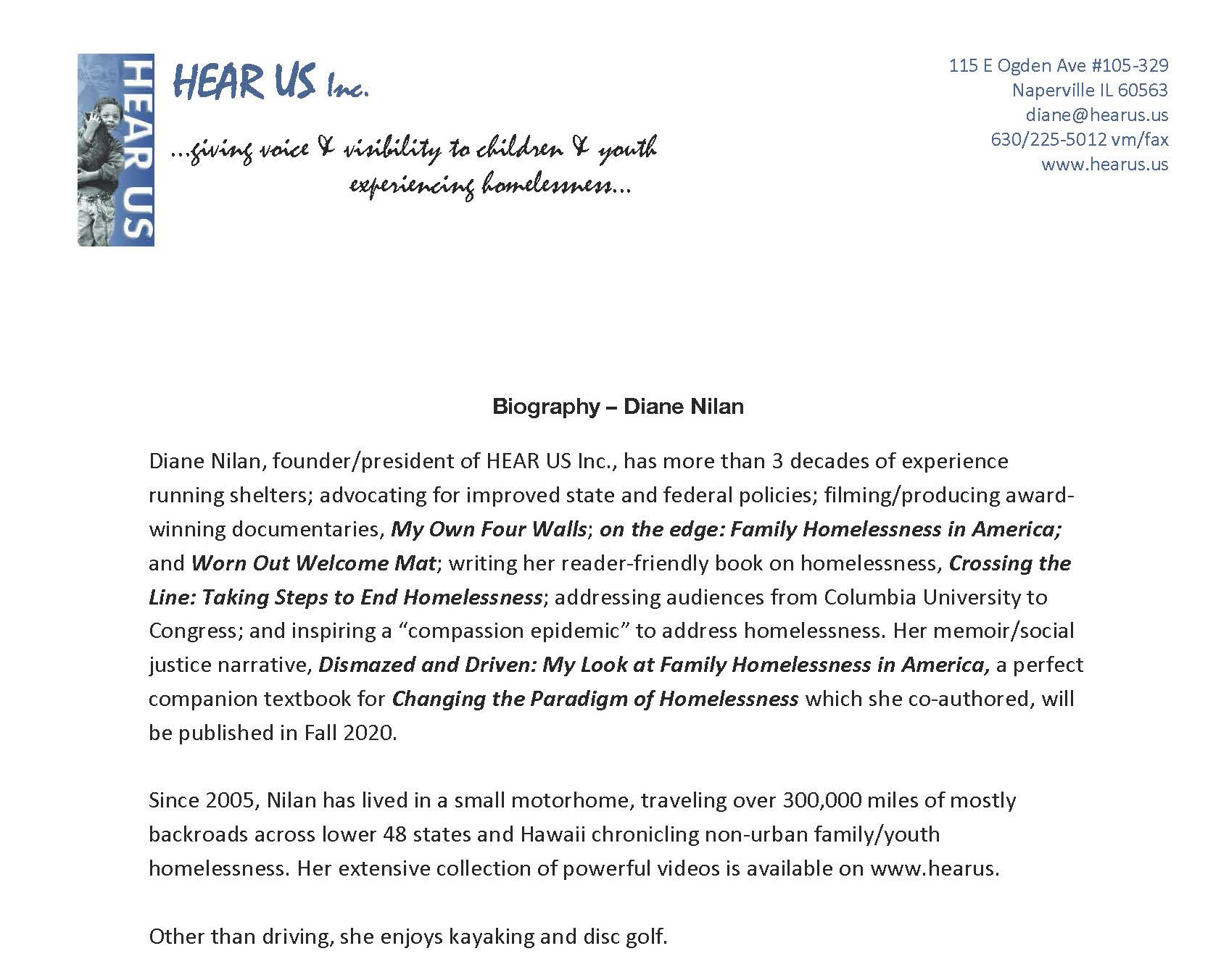 Diane's Facebook Page

DDN Bio Update

In March, 2020, as she hit the finish line of her latest 9,000 mile, 25-state odyssey to raise awareness of homeless kids, the Covid crisis hit. Diane Nilan put on the brakes, utilizing her time to write Dismazed and Driven: My Look at Family Homelessness in America. This intriguing memoir-social narrative covers the 15 years she has spent living in her van, traveling the backroads, chronicling families and youth experiencing homelessness.


Diane and her home/office/vehicle, "Tillie 2"