Join us for an exciting event with an incredible group of people!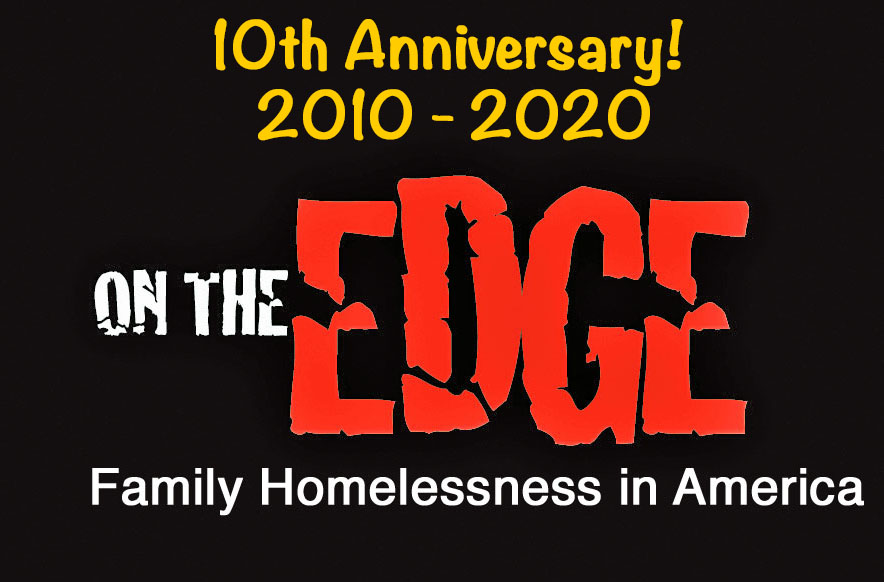 Participants in our HEAR US 30-Day Compassion Challenge will be invited to a special online event commemorating the 10th Anniversary of the release of on the edge: Family Homelessness in America (OTE),

This documentary..."featuring 7 women who lost their housing for a variety of reasons, gives a painfully intimate look at the entwined connection between poverty, housing issues, social problems, addictions, family crises, and gender-related injustices. These compelling and forthcoming experts on homelessness shine a bright, unmitigated light on systemic and personal causes of their struggles, illuminating what has been a dark corner of social inaction and concern." HEAR US website, OTE page
Our feature-length documentary, filmed and produced by Laura Vazquez and Diane Nilan, was released in Houston on November 8, 2010. The film aired on PBS affiliates over Mothers' Day in 2012. It has received several prestigious festival awards, and has been viewed more than 300,000 times on YouTube (available free here).
Why are we doing this?
Ten years after on the edge was released, America finds itself on the edge of a massive surge in homelessness, including millions of families.

Family homelessness continues to be misunderstood and ignored, even as numbers of families (and youth) skyrocket. (How Many Homeless Kids?) Few policymakers understand family homelessness at all, which bodes ill for the newly-homeless. Covid-19 and the related evictions are creating massive homelessness. It seems those in power don't grasp how dire this situation is.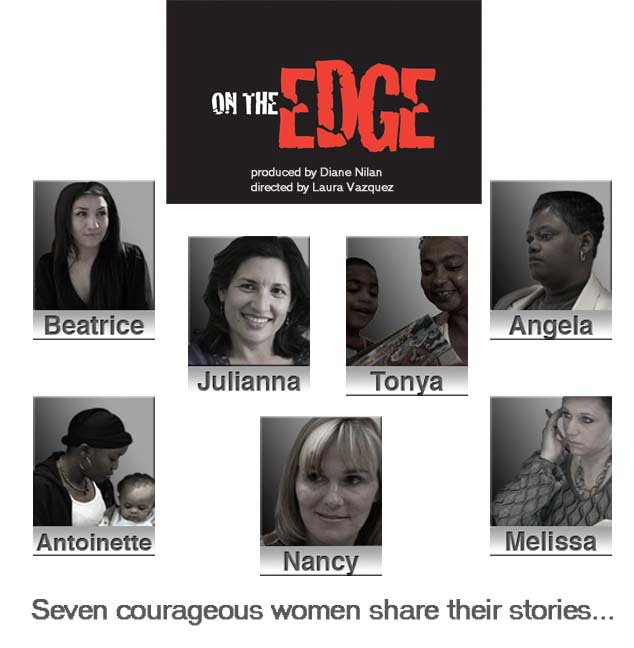 The seven women who originally shared their stories for on the edge did so with a clarity that conveyed the multiple causes of homelessness. (See Other Stuff) They reflect a variety of experiences and backgrounds. Their courageous participation in this cutting-edge documentary has given hundreds of thousands of viewers unprecedented insights into homelessness as it impacts families. Now it's time to hear about their lives since the film was released.
This virtual discussion is timely. Diane Nilan, HEAR US founder and one of the filmmakers, has written a book, Dismazed and Driven - My Look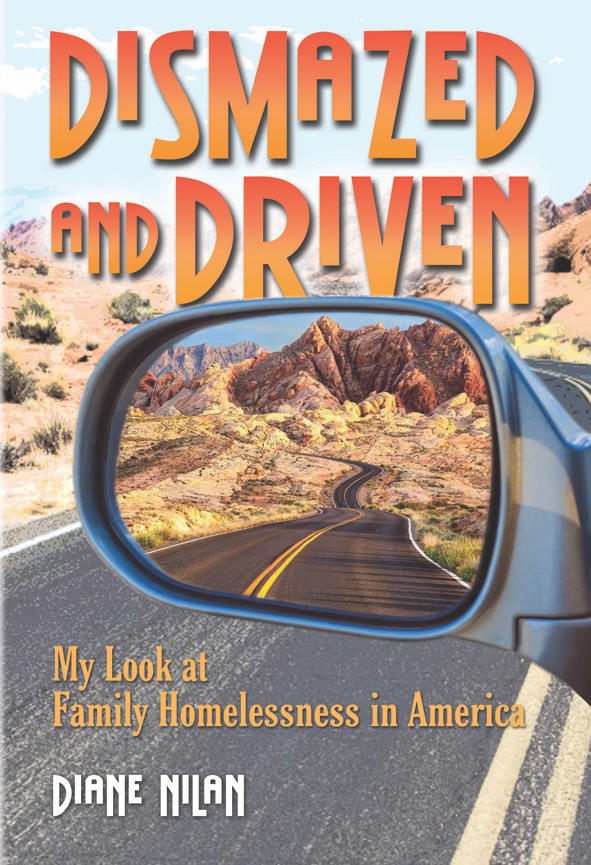 at Family Homelessness in America, about her 15 years of cross-country travel chronicling the lives of families and youth experiencing homelessness. Her book, scheduled to be released in Fall 2020, is both a memoir and a social narrative. She shares stories of the families she met during her travels, including the women of on the edge.
Our November 2020 OTE event
...will feature several of the seven women who shared their stories in the film, plus Laura and Diane. Participants will be able to hear from the women in the film about their lives then and now. We are pursuing a celebrity moderator for this event to be scheduled for November (date TBA), National Hunger & Homelessness Awareness Week.
It will be an invitation-only Zoom event, no charge (though we encourage free-will donations!). If you've participated in the HEAR US 30 Day Compassion Challenge you will be given priority for the limited-access invitations. We will let you know how to get on the invite-list in plenty of time to make plans.
We will schedule this November event as we sort out the tumultous current events.
The 10th Anniversary of the original release of on the edge coincides with the release of Dismazed and Driven, and with National Hunger & Homelessness Awareness week - a trifecta of homelessness events. We hope you and your friends will join us!