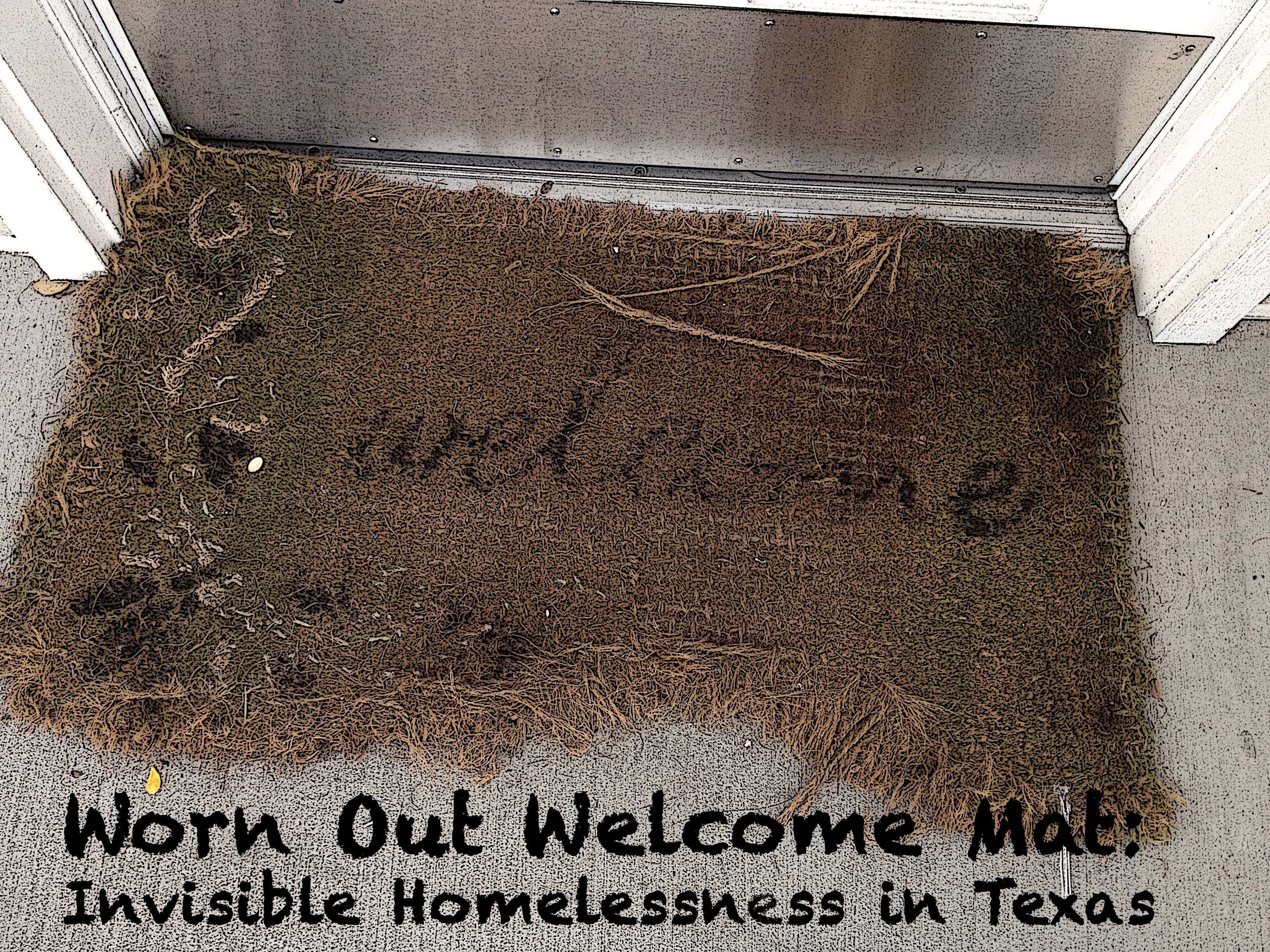 Far beyond the awareness of policymakers, many school administrators, human service representatives, and the public is the largest segment of the homeless population: those doubled up or staying with others because of loss of housing or other issue.
Doubled up--the hardest concept for some to grasp. What's so bad about it?
Schools struggle to sort out doubled up for "convenience" and doubled up as homeless.
HEAR US spent 6 weeks in Texas in Sept. - Oct. 2013 interviewing families and youth experiencing homelessness in doubled up situations. We are now working on a short documentary on this issue.
Here is a map of where and when HEAR US traveled on this project.
Here are short YouTube clips of some of the interviews.
if your state is interested in having a similar video made focusing on local doubled up families/youth, This e-mail address is being protected from spambots. You need JavaScript enabled to view it
The HEAR US Worn Out Welcome Mat TX project was funded by: The US Department of Education (USDE), the Texas Education Agency (TEA), Region 10, the University of Texas at Austin, the Charles A. Dana Center (UT Dana Center), and the Texas Homeless Education office (THEO).