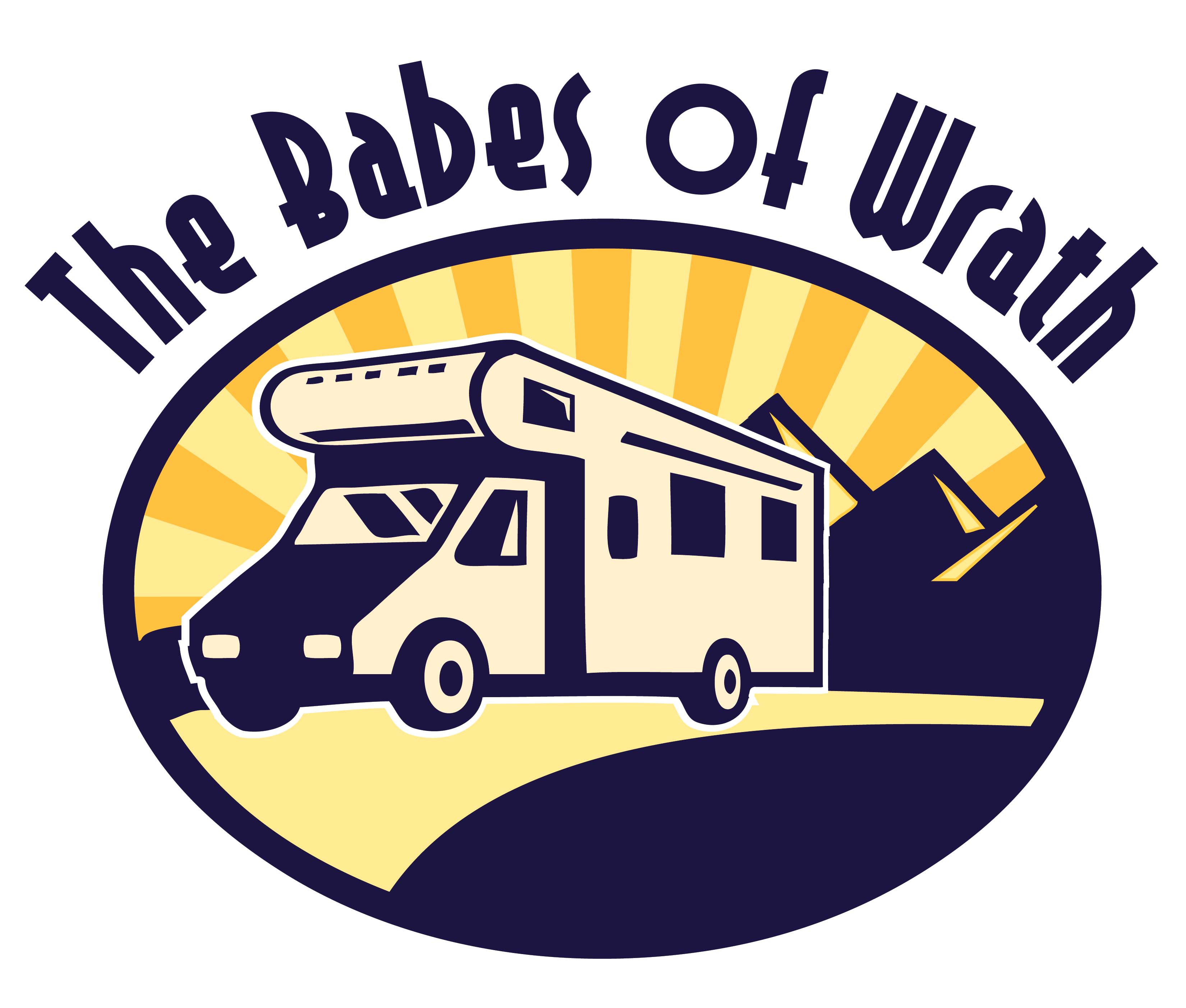 In November 2013, The Babes will hit the freezy highways of the Northeast to do a mini-Babes of Wrath Tour. Follow on Facebook! EPIC Journey...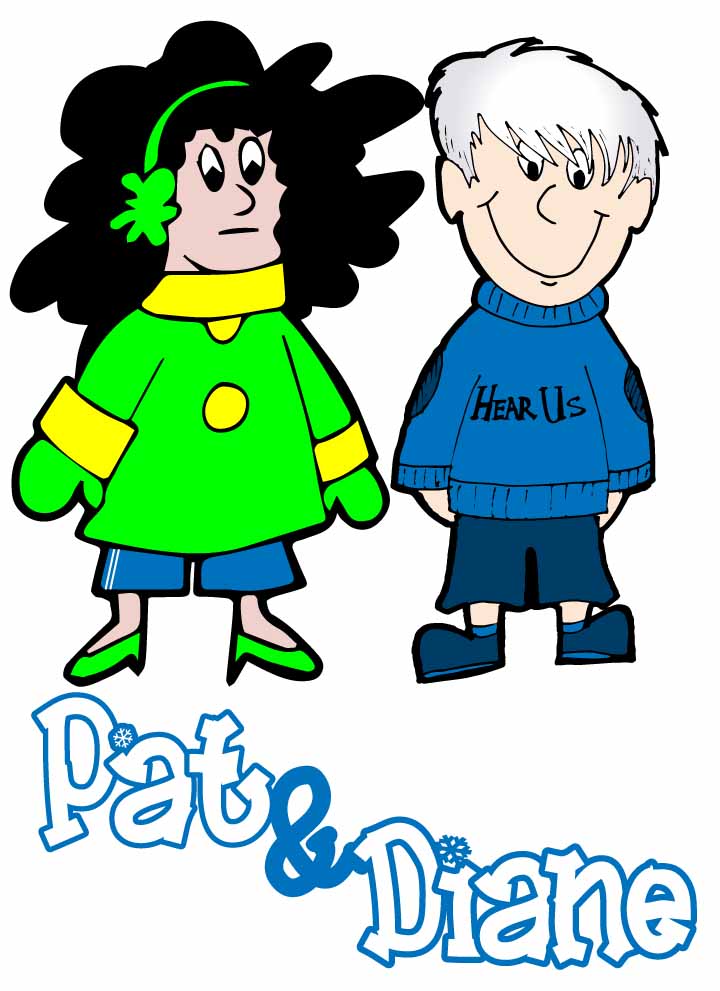 January - February 2013
The Grapes of Wrath inspired the latest HEAR US EPIC Journey tour, with the Babes of Wrath taking to the southwest part of the country the 3rd week of January for a month-long trek. Read more...
Two years ago, Pat LaMarche and Diane Nilan hit the pavement in Tillie, the HEAR US corporate office/wheels and residential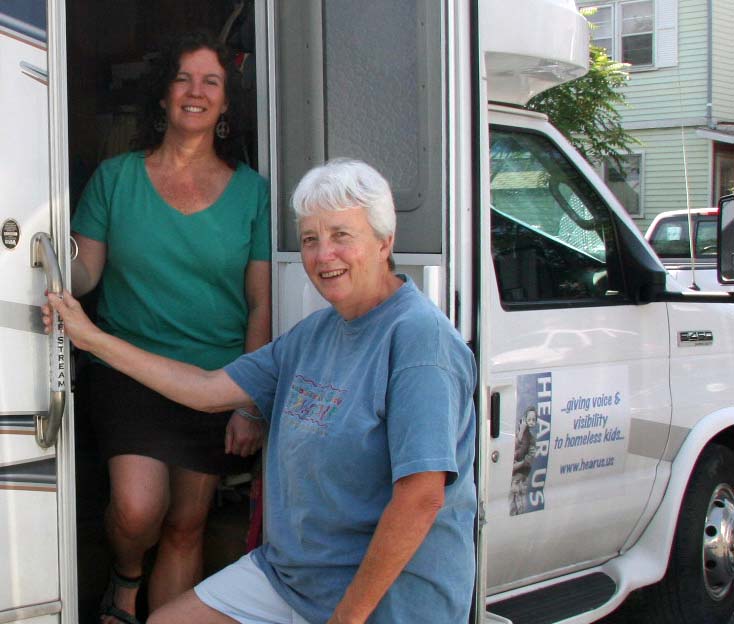 headquarters. Their maiden voyage, Southern Discomfort, was the first of the EPIC Journeys, (Everyday People In Crisis). They traveled through 7 southern states, generating massive media coverage and large crowds in communities desperate for attention to the homeless children and youth crisis.
Pat and Diane survived. And the excitement, response and media coverage of Trip 1 guaranteed a sequel. Thus Babes of Wrath was born.
In January 2013, the Babes headed westward for a month through Steinbeck-land and beyond to call attention to and raise compassion for homeless children and youth. They collaborated with local activists and held events, including film screenings (My Own Four Walls and on the edge: Family Homelessness in America), book talks (Left Out in America and Crossing the Line), and meet with mayors to really survey them about local homelessness issues and efforts.